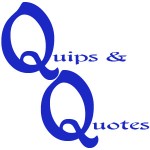 It's no secret that today Massively Overpowered ( a group I am honored to be a part of) has launched a Kickstarter campaign to bring back all the news-sharing, editorializing, screenshot one-shotting, and opinionating that was our favorite MMORPG blog. Apparently the cosmos already knew our plans!

It's with more than a little irony that today's horoscope reads:
"Ready or not, start investing your effort in the direction of your big goal."
Yessir, Mr. Cosmos, Sir!
The fact that the goal is closing in on 50% funding in just hours is just a mind-blowing topic for another post!